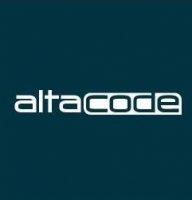 Altacode LLC Software Development
Custom Solutions & Customized Services

• 14+ years in custom software development
• 50+ complex projects implemented
• 30+ IT professionals

Altacode is a full service custom software development company that provides customized web, mobile and desktop application development services, backed up with comprehensive quality assurance, advanced technical support, and system maintenance.

Founded in 2006 with a small and talented team, Altacode has become a reputable player in Armenian IT sector providing wide range of services to its partners. Over the years we have been working with select clients from US, Europe and Armenia on multi-year engagements.

The areas of our expertise include development of analytic tools, management information systems, content management systems, web portals, GPS tracking systems, iPhone / iPad / Android apps. We specialize in serving the following markets: finance, insurance, human resources, transportation, and mobile.

As a Microsoft Silver Certified Partner, Altacode, has demonstrated expertise with Microsoft technologies and a proven ability to meet customer needs.

We're ready to cooperate with consulting companies looking for affordable and reliable custom software development partners, any IT-centric business interested in outsourcing their development tasks, and medium-large software development companies willing to take advantage of establishing remote R&D and support centers.
Company statistics
Openings
No active vacancies